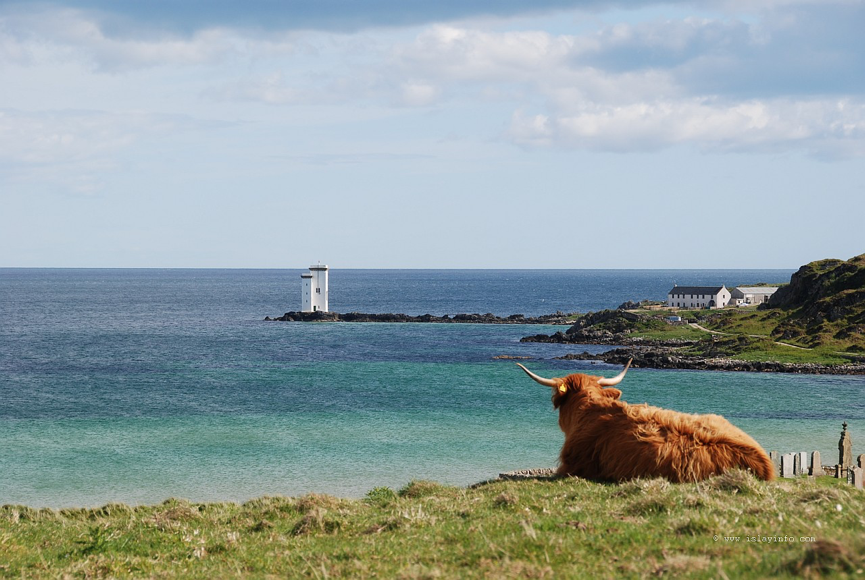 As world whisky day, quickly disappears until next year there has been much to celebrate. In Edinburgh a football team won a trophy that has been out of its reach for 114 years. The originators of a sport – Rugby 7's – Scotland just won its first World Cup in London this past weekend and then there's the Islay Festival. Although running for a number of years, is a first for me.
Between 20th and 28th May the Islay Festival of Music and Malt got underway; every year there is a diverse programme of activities that include poetry readings, traditional music, ceilidhs, piping, Gaelic songs, food and whisky tasting. All the Islay distilleries get involved: Ardbeg, Caol Ila, Bowmore, Bruichladdich, Bunnahabhain, Gartbreck, Kilchoman, Lagavulin, Laphroaig, Port Charlotte and Port Ellen Maltings (http://www.islayfestival.com/).
In 1990 the first whisky-tasting event took place at the festival, which interestingly was won by a local man, Dougie McDougall, the current Chairperson Florence Grey was runner up. In 2000 the distilleries became more involved and introduced their special 'Open Days' and ultimately their Special Feis Ile (Islay Festival) Whisky.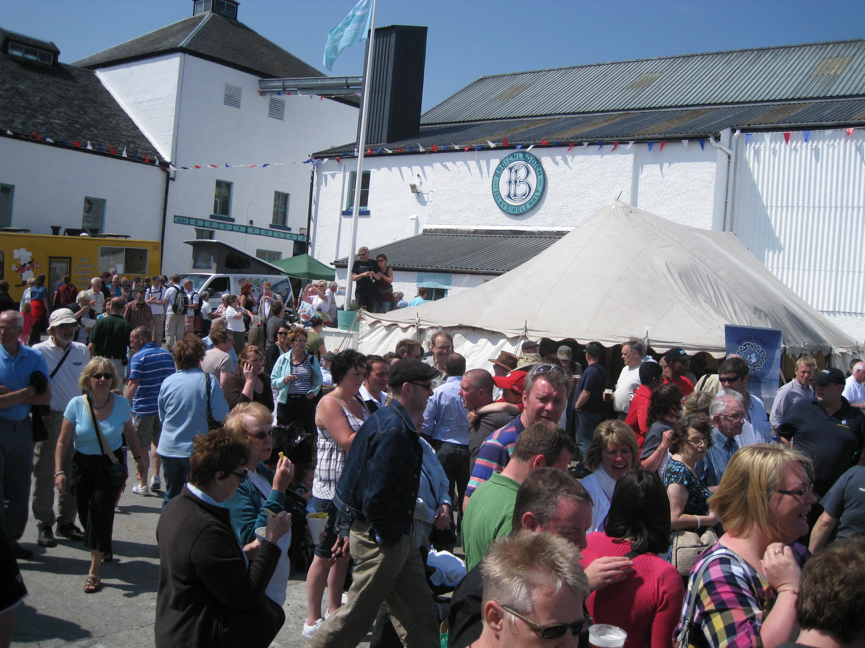 The Feis Ile is the charitable organisation from which this now huge Festival of Music & Malt has evolved. The voluntary committee work collaboratively with the distillery community together with local musicians and other interested people to showcase Islay. They add to this mix a number of visiting artists. The Island population triples during the week of the Festival which means everyone now works flat out to accommodate and make the visitor experience memorable.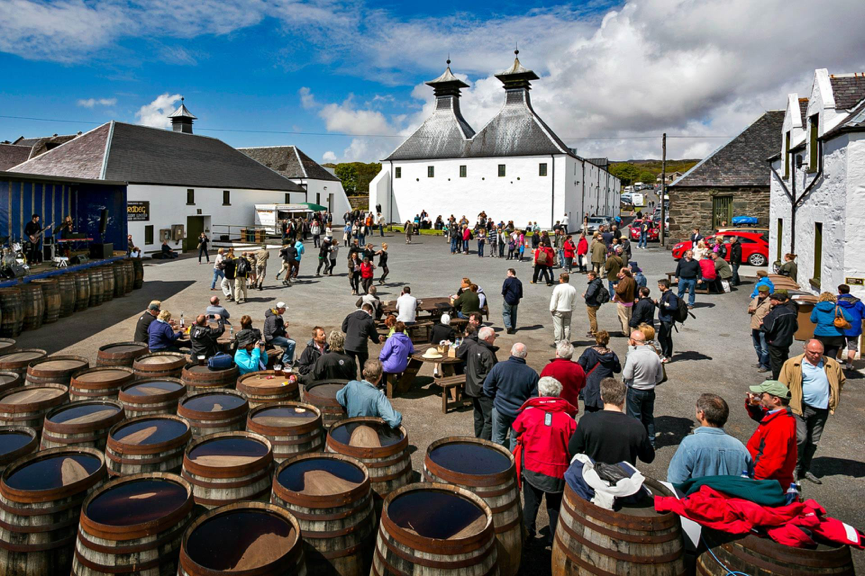 Some of the Islay single malt whiskies are the strongest flavoured of all malt whiskies, a property which endears them to some and is less appreciated by others. Most of the maltings, used for the production of whisky on Islay, is done at 'Port Ellen Maltings' according to the peat level of each distillery. Only Bowmore, Laphroaig and Kilchoman have their own malting floors. Although the two in the north of the island are very light in comparison (Bruichladdich and Bunnahabhain), These draw their water direct from the spring, before it has had contact with peat, and use lightly or un-peated barley. The resulting whiskies are lighter flavoured, mossy (rather than peaty), with some seaweed, some nuts, but still the dry finish.
Have you tried any from Islay yet?
---
Colin Gilchrist (whisky enthusiast), guest blogger.
---
At Craft Whisky Club we want to help you discover this new whisky landscape as it unfolds.
Why not Join us to learn more.
Credits: