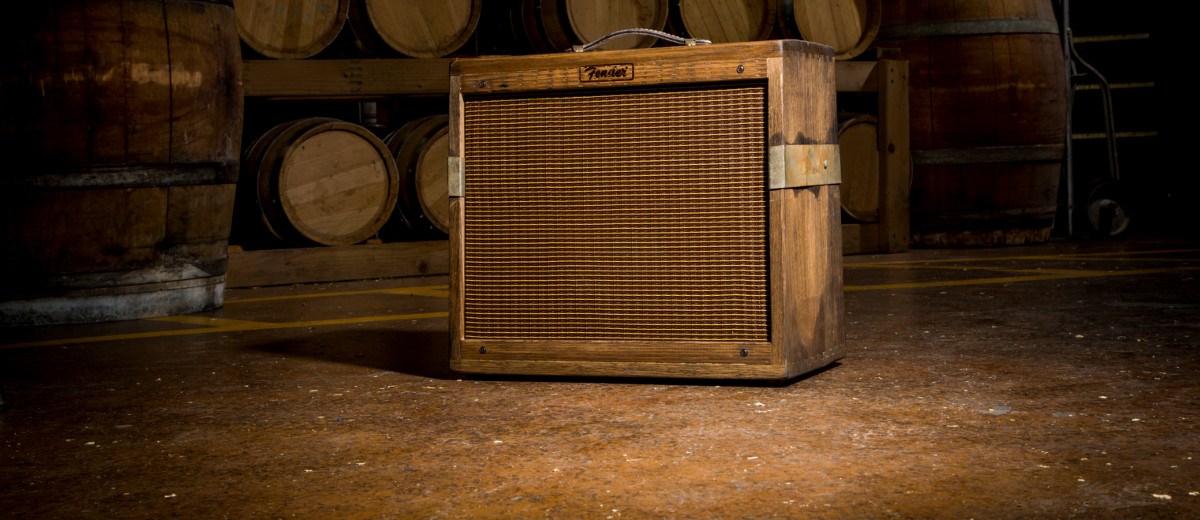 I notice that Fender has released an "80 Proof" Blues Junior Amp made from reclaimed whisky barrels. It got me thinking.
Whisky and music has had a long relationship and you'll find countless whisky writers listing their favourite tracks. Invariably they list:
Thin Lizzy – Whisky in the Jar,
AC/DC – Whiskey on the Rocks,
Van Halen – Take your Whisky Home… all the obvious choices.
My selection has been limited to the availability of the track on Youtube (there is a Proclaimers track – I'm gone, not listed…) and the spelling whisky without the 'e'; in other words a UK and Ireland band or artist. Little did I expect to find my number 1…
Number 5: Kasabian a Man of Simple Pleasures
I'm a man, a man of simple pleasures I got all I need, so give me whisky measures
With dyslexic eyes I'm seeing very clearly
By the way, I'm on my way
But all of my life, I've been treated like a fool
But I'm no one's fool…
Number 4: Libertines, Love on the Dole
How many cups of wine will I have consumed? The people realise they have rolled past my tomb
We're drinking whisky in a brave new afternoon
The people realise they have rolled past my tomb
Strike a light
Raise your glasses
Drink a toast to the boring classes…
Number 3: The Fratellis, Whiskey Saga
Well here lie the remains Of every girl I've loved
The princesses of heaven and hell
Who thought they knew me well
There goes my wishbone
It calms my crooked friend
Screaming he knew I was dead
True right down to the end…
Number 2: The Beautiful South, Old Red Eyes is Back
Old Red eyes is back Red from the night before the night before
Walked into the wrong bar walked into a door
Old Red's in town
And sitting late at night he doesn't make a sound
Just adding to the wrinkles on his deathly frown…
Number 1: The Pogues, Whisky You're the Devil
Now brave boys, we're on the march off to Portugal and Spain
Drums are beating, banners flying
the Devil at home will come tonight
so it's go, fare thee well
with a too da loo ra loo ra doo de da
a too ra loo ra loo ra doo de da
me rikes fall too ra laddie-o
there's whisky in the jar
Give me your choice – or send in your Spotify Playlist!
---
Colin Gilchrist (whisky enthusiast), guest blogger.
---
At Craft Whisky Club we want to help you discover this new whisky landscape as it unfolds.
Why not Join us to learn more.
Credits: