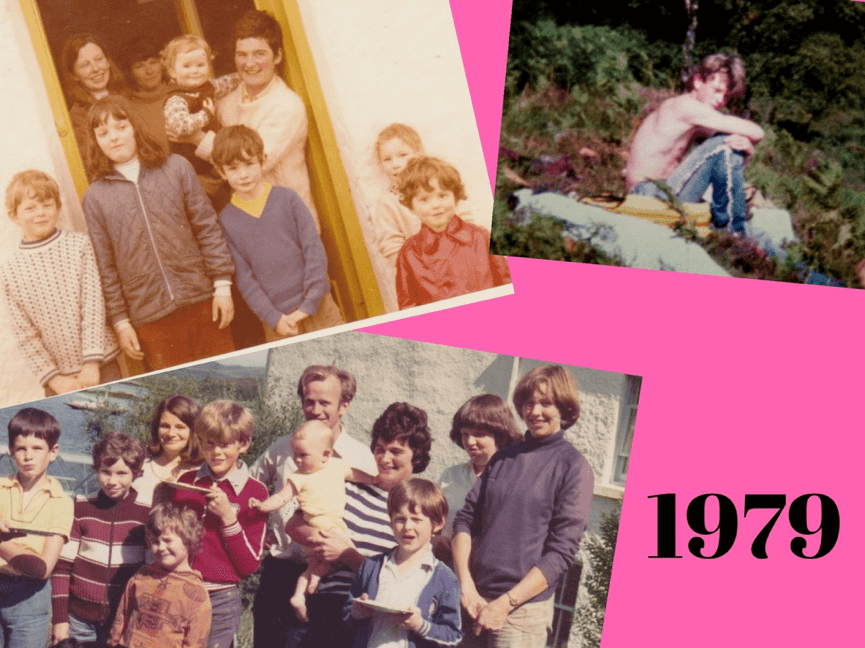 Do you remember your first kiss?
Of course you do, who took the initiative? I'm guessing if you're reading a whisky blog the majority of you are blokes… depending on your generation I'm guessing the pressure was on you.
Gemma and Lee were best mates, Gemma was stunning in that brashy, confident, blonde and bold lipstick way. When she walked, it was if to say, "stop what you're doing, pay attention to me!" Her mate Lee, she was more sultry, understated, had great chat and knew how to smile as if there were no worries in the world. But then she would, we were only thirteen.
The three of us met at a fancy-dress competition and disco, this was 1979, it was a make do and mend culture. We were away from home and didn't have access to our parent's wardrobe, let alone cash to buy anything. I was attempting to pull off an Elvis impression; I'd got hold of someone's Brylcream, was wearing a black T-shirt and black trousers, my school blazer was a very dark navy and I'd turned up the collar – if I'd known who Johnny Cash was, he'd have been a better choice… although having fair hair wasn't doing me any favours.
Gemma was channelling Blondie, ripped T'shirt, short skirt and ankle boots, Lee was doing a whole, Brooke Shields, Cindy Crawford catwalk thing; huge hair a beauty spot a black plastic Coat and long dark pencil skirt.
It was if no one else made an effort – this was the equivalent of a school disco except we didn't know each other. We'd been in the company of about 200 other kids for the week; this was the final fling, the big party at the end. If were going to pull, this was the night.
The three of us were drawn to each other, the disco was going to start after the fancy-dress competition, we just stood together. We were looking nervously at each other and then the other kids in the line-up; there was a girl in a bin bag doing the Sex Pistols thing, a lad who'd gone to a huge amount of effort to look like an octopus, a Maria from the Sound of Music and a young lad in flat cap, shorts and a vest… not sure why. Clearly the lad in the octopus outfit won; we quickly figured out we had interesting things to share and started chatting.
Straight off the bat I was drawn to Gemma, I was 13, I mean, Blondie was everything to me. We broke off the chat, the girls were heading back to get changed into normal gear and resume the disco after that. I quickly learned from Lee that Gemma was not coming back, the disappointment did not last long, Lee was keen to keep the chat going, on the dance floor we aped each other and had a laugh at others.
The moment came. I suggested we get some fresh air; we were leaning on an open window, Lee was on my left, my left arm was straight up, holding the rim of the window, which I then followed round the edge until it rested on her shoulder. She looked me straight in the eye and we…
That feeling, just at that moment when we connected for the first time, I would like to say it's the feeling I get when I break the seal of a really good whisky. One I know, a whisky I have been waiting to arrive. However both you and I know, that moment can never be repeated, it's a once in a lifetime event.
It's time for me to expand my horizons and attend a World Whisky Day event – where are you going on this fine day?
---
Colin Gilchrist (whisky enthusiast), guest blogger.
---
At Craft Whisky Club we want to help you discover this new whisky landscape as it unfolds.
Why not Join us to discover the new whisky classics.