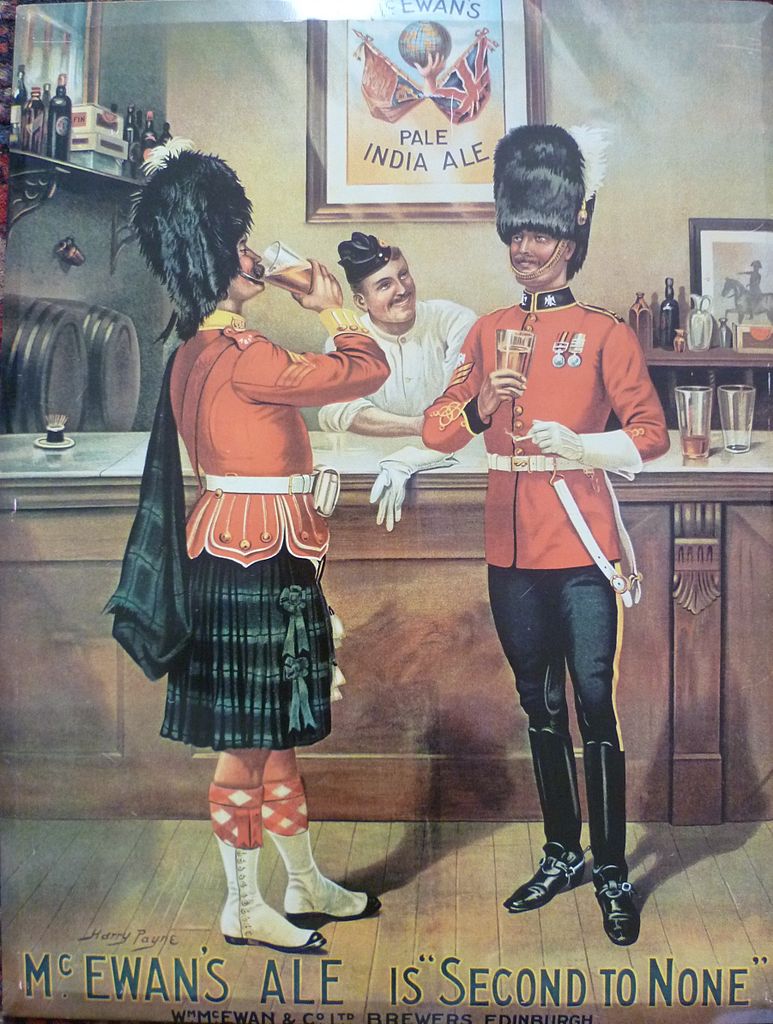 I'd be maybe 9 years old; my Dad had a heavy glass, a pint mug with a full colour Scottish piper, transfer printed on one side, I thought it was very fancy. My Mum must have been cooking in the kitchen, the smells wafting through to the sitting room was stomach rumbling. He'd poured a Gordon's and tonic for my Mum, a visitor (possibly one of my Aunts) was having a Dubonet and lemonade with ice and a slice and he poured himself a can of McEwan's Export. I still remember the size of the red can, much smaller than the ones you see today and the face of the laughing cavalier in black and white on one side.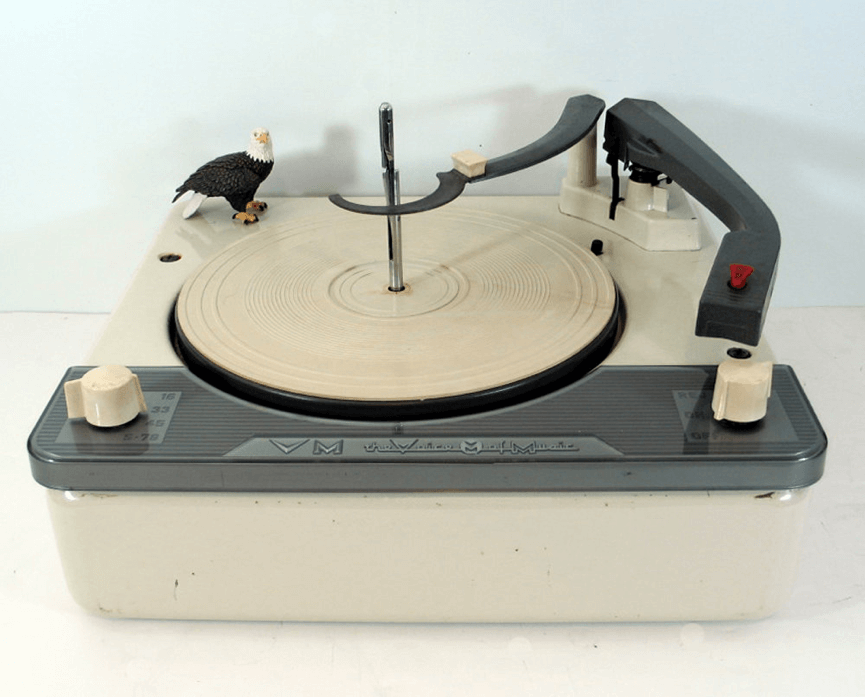 Turntable example*
I don't recall where my older sister or younger brother was; I suspect Barbie and Action Man were involved. I obviously objected to not being able to join in with the adults, my Dad glanced over his shoulder from the sitting room cupboard, it was like an Edinburgh press, yet much deeper. Aside from holding his stash of 78's, a drop and spin, cream, Bakelite record player, some cigars (cherry flavour) it was also the house drinks cupboard. He smoked slim panatelas the cherry ones must have been a gift from someone.
The moment arrived; he offered me the chance to sook the foam from the top of his glass. To this day I still remember the recoil, the pinched face and thinking, yeuch; "that stuff is disgusting!"
I was straight into the kitchen and asking for Cremola Foam, I needed the sweet stuff to take away the taste (it was brought out for special occasions). The joy of seeing that heaped teaspoonful fizzing on the surface of a glass of water, that first taste, the wince of the sharp bitter hit, combined with a huge and intense saccharine hit of sugar. And yet this, I adored.
As with all of us there is that initial "getting to know you" period of enjoying a drink. Is it a dance, a relationship, a building of trust, or is it a period of necessity determined to be part of the same fun loving crowd?
That was then, what happens now? What of those young adults that veer towards our national drink, that think, "whisky's my drink, that's what I'll have."
In UK culture I doubt there are many that have whisky as their first drink and persevere. We regularly hear that 90% of Scottish whisky (scotch) sold around the world is a blend; a grain whisky mixed with (generally) barley malts from various regions to specifically and identify with the original nose and taste of years gone by. They are typically quite tame compared to the malts and the majority of those are then mixed with coke, lemonade, ginger ale… you're all recoiling; it's true!
After doing a little research, I've discovered in my peer group that whisky is often our third or fourth love. She's not our first, or even second. So how do you introduce the love of your life to your best friend? Is it an exercise in education? If my experience tells me anything, if you have to educate someone whilst employing your ability to celebrate the benefits of something to enjoy, be prepared for the long game – it's hard work.
The alternative has to be, buy them a ticket for a tasting at the World Whisky Day events coming up on the 20th May!
Credits:
---
Colin Gilchrist (whisky enthusiast), guest blogger.
---
At Craft Whisky Club we want to help you discover this new whisky landscape as it unfolds.
Why not Join us to discover the new whisky classics.