Strathpeffer is a village and spa town in Ross and Cromarty (Easter Ross) in the Highlands of Scotland, nestled on the road between Dingwall and Contin, north west of the Black Isle. It's a very bonnie part of the world with a great outlook down the valley towards the Cromarty Firth.
Every year in the middle Saturday of August, Strathpeffer plays host to the Scottish Highland Games Association in the grounds of Castle Leod, the seat of Clan Mackenzie.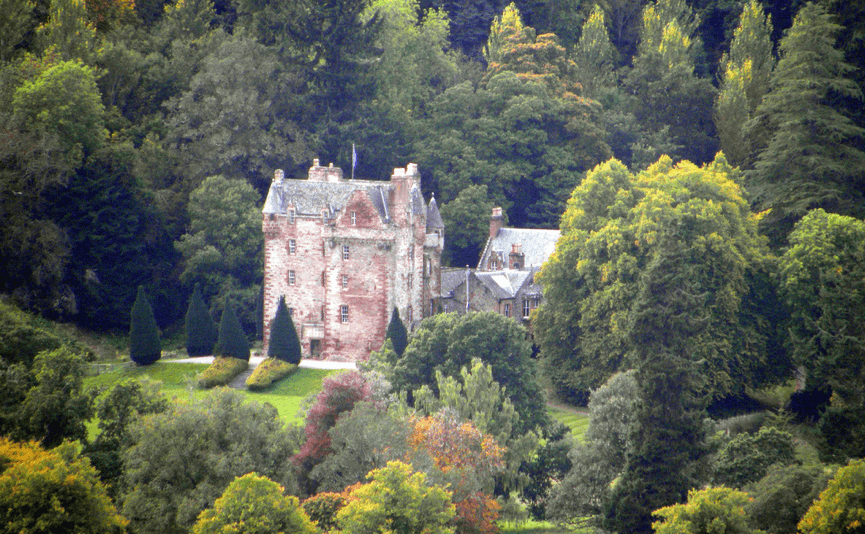 Castle Leod, Strathpeffer
The Highland Games consist of the usual, running, cycling, heavy weights (hammer and caber toss), tug-o-war, hill race with piping and dancing thrown in for good measure. It's not Bute Games but it makes for a great day out – weather permitting.
As a group we'd been once before, this time we knew the lay of the land, where the fun was to be had, where we could find the best view. This particular trip, we were being driven by Liza with Ali map reading, Ewen being the smallest was sat in the front between the girls on the bench seat and the rest of us, Rob, Kate, Sally and I were all sat in the back with 2 dogs, multiple rugs and a picnic box for company. We were driving over from Wester Ross, a 4 hour round trip.
We either needed to go in convoy and pay for two cars to park at the Games or take James' old Landrover, opting for the latter Liza's name came out of the hat and we were set.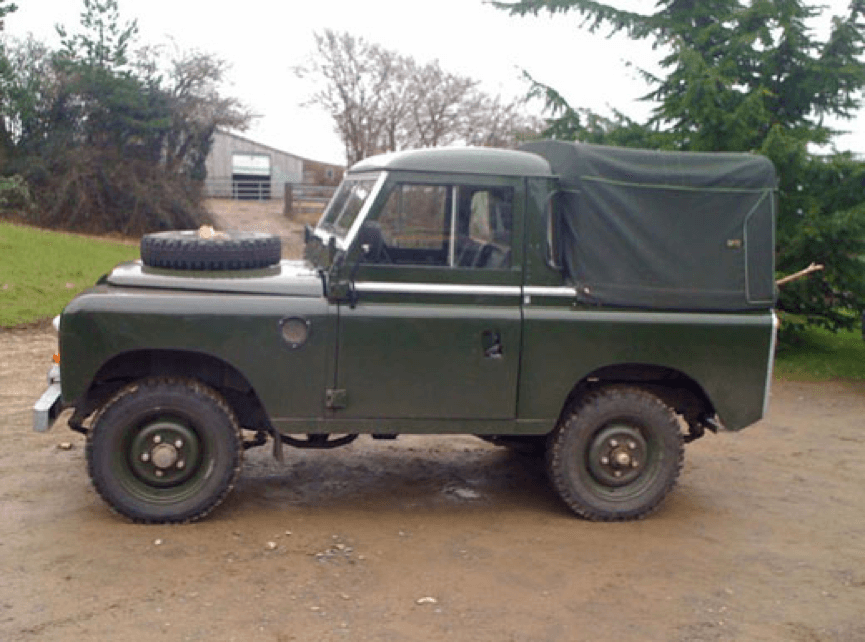 James' Landrover Defender
Sat in the back with the canvas lip rolled up, travelling (if we had the wind behind us and were going downhill) at 50mph the mesmerising white road markings whipped beneath us with a glorious rumble as the knobbly tyres ran along the tarmac.
We seemed to arrive quickly; we'd left in good time to secure a decent parking spot, the Landrover was to be our viewing platform. The minute we arrived we all scattered like the wind; if there was mischief to be had, we'd find it.
Kate was the first to start chatting to someone taking part; she had seen Duncan a wiry lad that she'd been introduced to at a ceilidh; he was in a race heat and their conversation was quite animated but Frazer swiftly interrupted, he's a much taller lad with broad shoulders and close cropped hair, he quite purposefully stood on Duncan's foot whilst thrusting an elbow into his ribs all in an attempt to get Kate's attention.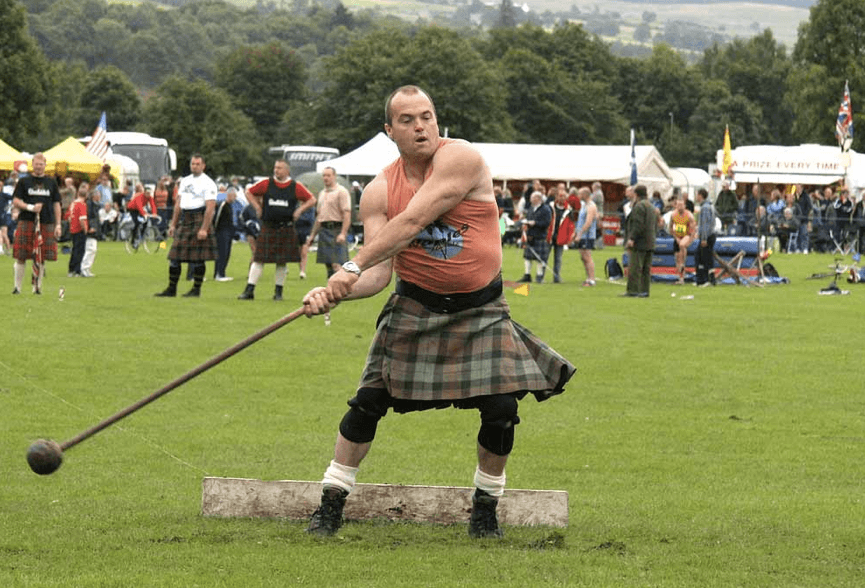 A Hammer Throw – Highland Games
I was across the park and could see the whole event unfolding, even the single tear that ran down Duncan's face (they were wearing spiked running shoes). Shoulders hunched he'd retreated to his starting point. Kate wouldn't normally stand for it, yet she just kept chatting to Frazer – I could smell it in the air, the game was a foot.
Kate had persuaded Frazer to be his "Starting Block" keeper.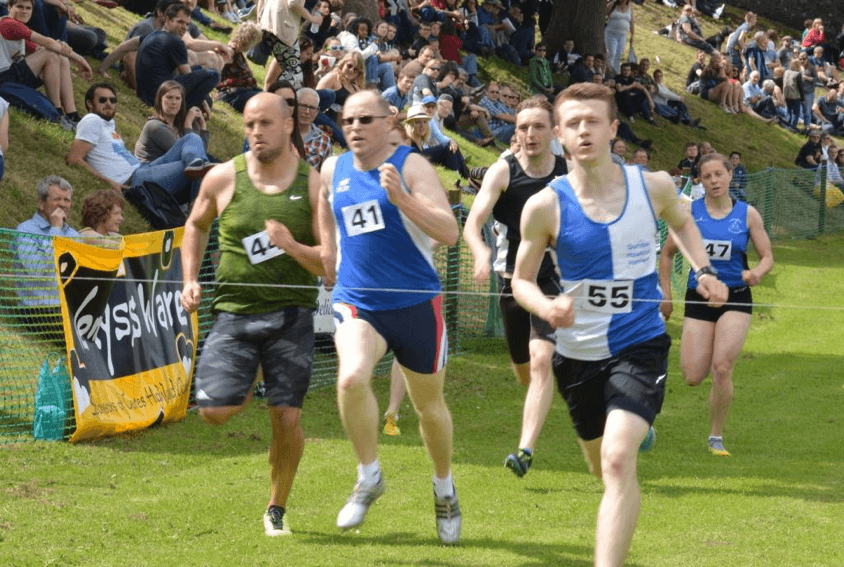 After an excessive picnic lunch (yes alcohol was involved) we'd heard that Frazer had got through to the finals alongside Duncan. Not being prepared for the mischief ahead we had to think on our feet… Rob found two old fish hooks on the floor of the Landrover; quick thinking as ever, Kate threaded them through the matting on the blocks with just the hook and barbs sitting slightly proud.
It's safe to say Frazer did not win the race and that Kate and Dunc' have been married for 25 years.
As for what happened next, buy me a dram one day and I'll reveal the whole story.
Credits:
---
Colin Gilchrist (whisky enthusiast), guest blogger.
---
At Craft Whisky Club we want to help you discover this new whisky landscape as it unfolds.
Why not Join us to learn more.