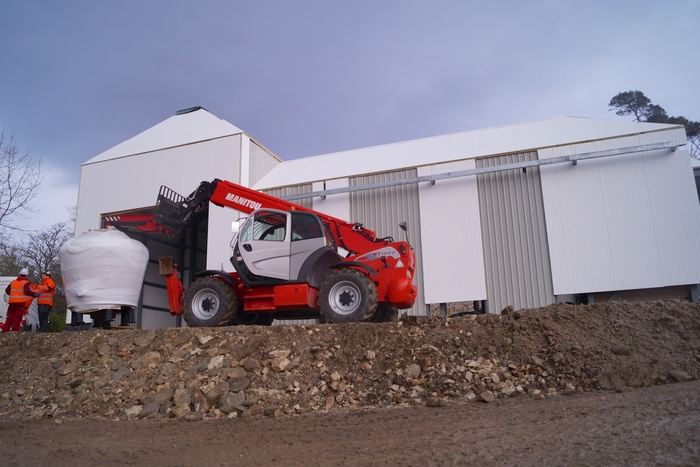 From Tuscany to Scotland – whisky stills arrive for the new Raasay distillery
The new whisky distillery being built on the Isle of Raasay has come a big step closer, with the arrival of two copper whisky stills, just in time for Christmas!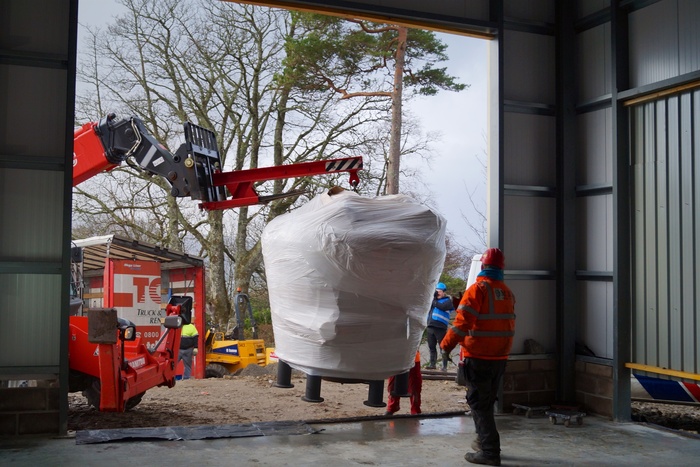 The stills have journeyed all the way from Tuscany in Italy, where they were custom made for R&B Distillers. They'll take up residence in the whisky production hall, adjacent to the Victorian villa of Borodale House.
Alasdair Day of R&B Distillers is delighted at this major milestone.
"You're not a distiller till you've got the copper stills! Unfortunately, they can't be unwrapped until the next pieces of equipment arrive, so they'll sit wrapped for a while. It's a bit like having an early Christmas present!"
The two stills comprise one 5,000 litre wash still, and a 3,500 litre spirit still, and travelled by land and sea during the night to reach the tiny Isle of Raasay, which is between the west coast of Scotland and the Isle of Skye.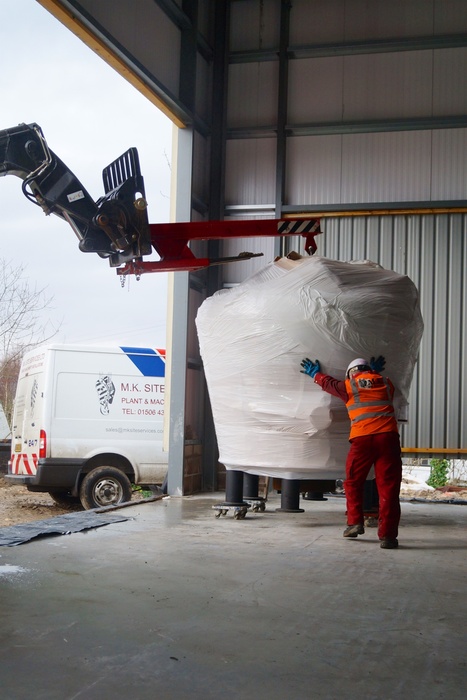 Now ensconced in their new surroundings, they'll sit tight and wait for production to begin in Summer 2017.
Tuscany and Scotland – a whisky connection
The new whisky stills aren't the only Tuscan connection for the Scottish distillers. R&B also source their oak casks from a nearby vineyard.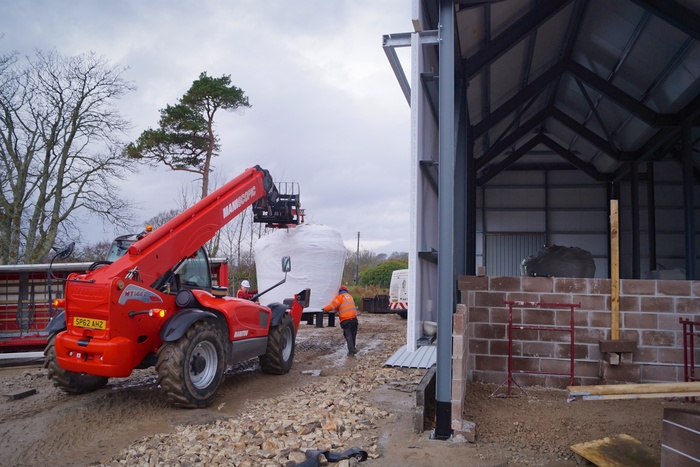 For Alasdair, the casks are an important part of the whisky story. "We are using red wine casks from a Tuscan vineyard close to the Frilli factory, the company that made the stills," he explains.
"While we were over visiting Frilli, we tasted some of the excellent local red wine. We were fascinated by the fact that they weren't used after three vintages, and snapped them up. They hold 200 litres, which is a good size for whisky.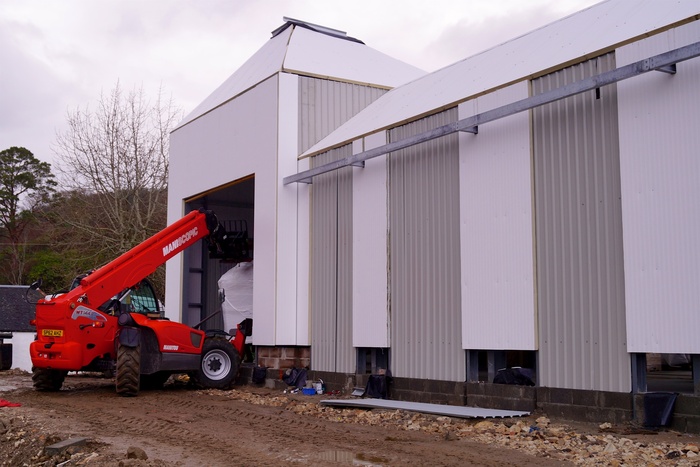 "The casks are French oak barriques, and the wine gives the whisky a rosy hue, and red fruit flavours to complement its soft, peaty smokiness."
R&B plan to sell the Tuscan vineyard's red wine in the distillery shop, to give visitors a taste of the whisky's provenance.
Craft whisky subscription
In the meantime, you can enjoy a very special R&B Distillers lightly peated single malt, finished in these Tuscan red wine casks, by joining our craft whisky subscription. Aptly enough, this small batch whisky representative of what's to come from Raasay distilling is named While We Wait.
Or why not treat your loved one to a gift subscription? Slainte!
---
At Craft Whisky Club we want to help you discover this new whisky landscape as it unfolds.
Why not Join us to discover the new whisky classics.