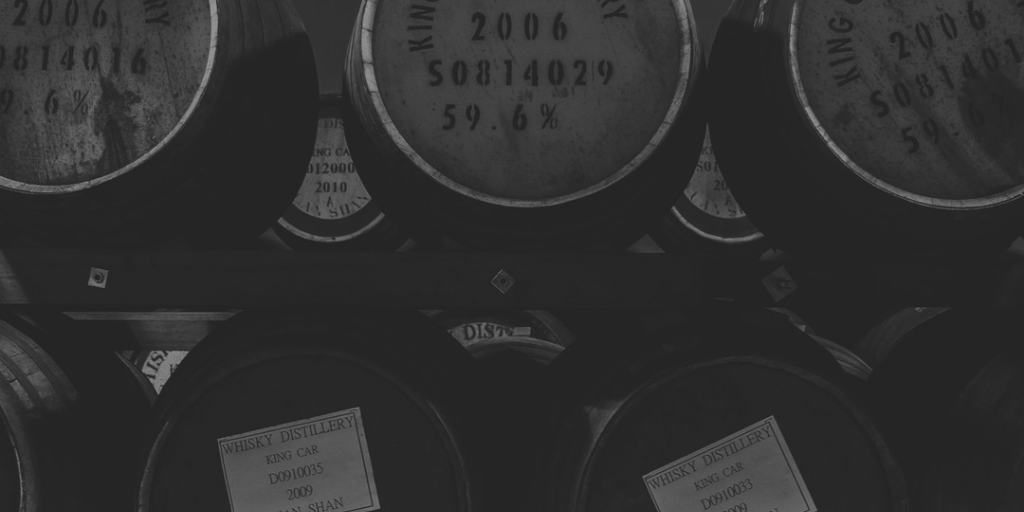 As a whisky-lover, there's absolutely nothing better than visiting one of your favourite distilleries. It's a chance to go beyond the label on a bottle, a way to get behind the age statement and brief tasting notes to truly get to know your best-loved whisky.

If you're a seasoned distillery-tripper, chances are you already know the tour-route by heart. After a look at the mash tun and copper stills, it's off to the warehouse where the new spirit will spend at least three years maturing. Sure, what you've seen so far has been impressive, but you that it's in here where the magic starts to happen.

Inside, the tour guide proudly points to shelves upon shelves of grand oak casks, On the higher racks, speciality casks -an ex rye here and there, a couple of former-olorossos, a red-wine barrel or two - all waiting patiently for the liquid inside to absorb their myriad of flavours. These rarities will go into select release and collectors editions at premium prices, seldom enjoyed by the average whisky fan. As the tour guide gestures to the exit, you wonder what it would be like to sample whisky directly from these different cask varieties. Imagine sampling all those different finishes, experimenting with different ages and flavours.

For most of us, owning a portfolio of whisky casks has always been a bit of a pipe-dream. Simply put, single-cask whisky doesn't come cheap. Unless you've got several thousands of pounds lying around, it's unlikely that you'll ever get the chance to sample single cask whisky from your very own vast private collection.

Craft Whisky Club has spent the last couple of years bringing the next generation of whisky classics to our members through our subscriptions and gifts. During this time, we've worked with some fantastic distilleries and sampled our fair share of great whiskies. Along the way, we started to look at ways we could offer our members a completely new way of enjoying their favourite whiskies. Particularly, we started thinking - what if we could make cask ownership a possibility for everyone?

Introducing Caskshare - Crowdfunding for Whisky Casks

We're thrilled to announce the launch of Caskshare - Craft Whisky Club's plan to democratise single cask whisky. Using an innovative online platform, Caskshare allows whisky-lovers to reserve 'shares' of whisky casks from their favourite distilleries, choosing between a wide variety of wood types and ages as the whisky matures. Single cask bottles will then be sent directly to buyers upon maturation.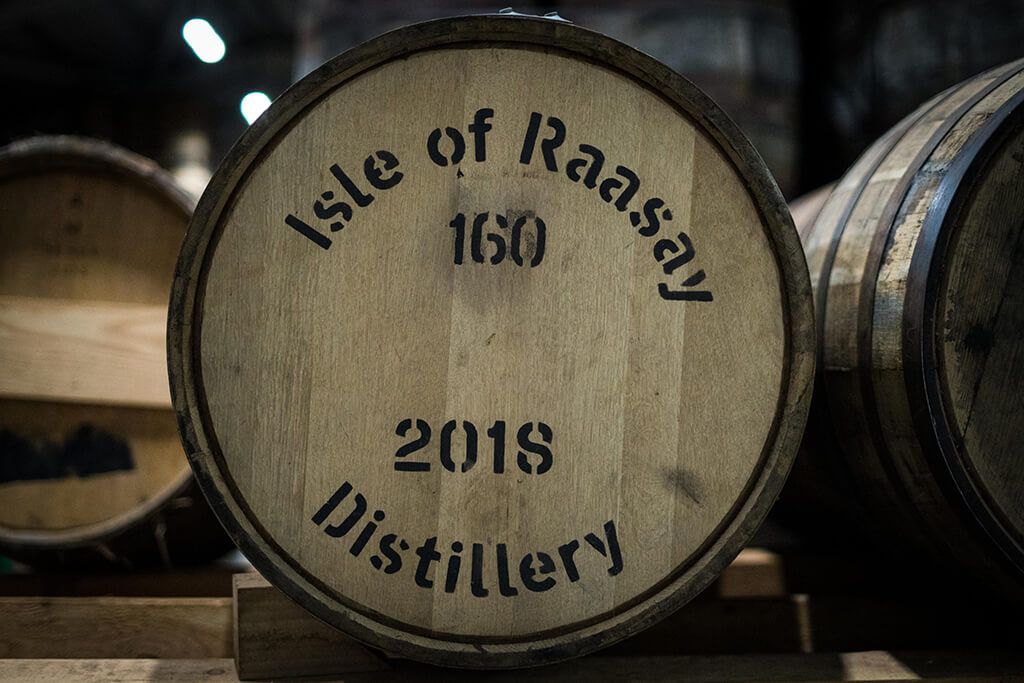 "Caskshare offers whisky fans a way to get closer to their favourite distilleries and wood types' CWC co-founder David Nicol explains. "Reserving shares of a cask by the bottle allows consumers to discover and experience all of the cask expressions their favourite distilleries have to offer. What's more, you don't need to part with the vast sums of money required to purchase a full cask."

So how does it work?

Here's the entire Caskshare process in 3 simple steps:

Reserve
Customers pre-order cask 'shares' from their distillery of choice via the Caskshare online platform. In essence,  you are reserving shares in casks. To keep this simple, shares are in 'bottles'. You can reserve 1 or more bottle in casks, and mix and match from different casks. Experiment with different wood, different maturation dates, different distilleries. Build your own whisky portfolio! The reserve price you pay covers everything (including VAT and Duty) except shipping. This will be arranged once your whisky has been bottled.

Mature
Cask ownership stays with the distillery, where the spirit matures into whisky and until the ageing process is complete. During this period, all your shares can be accessed and managed via the Caskshare online platform. Here, you have access to all the important information and can follow your shares progress on the journey to maturation.

Enjoy
Once ready for bottling, whisky allocations are bottled and distributed to 'shareholders' -  in this case, you! Single cask whisky of different ages, finishes and more - all delivered to your door.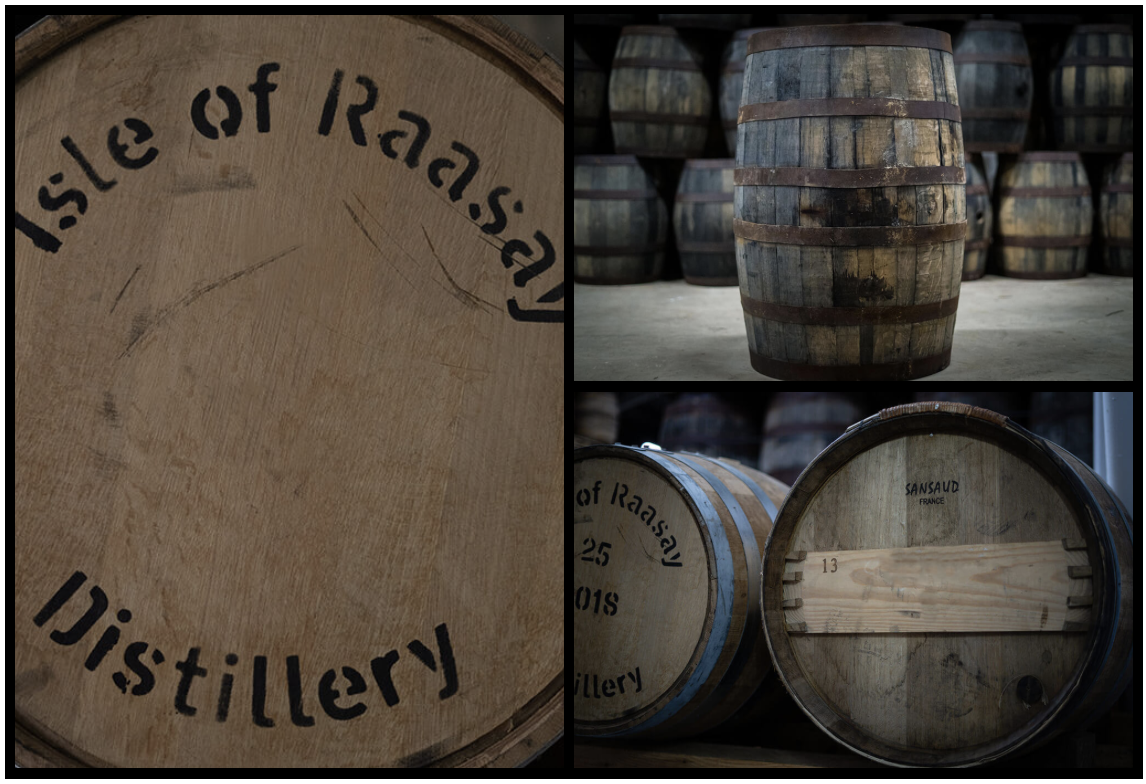 What's on offer

The first casks to be featured on the Caskshare platform are from the trailblazing Raasay Distillery. We've worked closely with the team up on the beautiful Isle of  Raasay to secure a great range of unique wood types and cask ages. The initial offering includes ex-Bourbon, Chinkapin virgin oak, and Bordeaux red-wine wine casks, giving customers the opportunity to experiment with several different finishes. There is peated and unpeated spirit on offer, with the first whisky cask listed on Caskshare being bottled in 2022. Given these finish types are currently a Caskshare-exclusive, it's best to reserve yours now whilst shares are still available!

Help new Distilleries tell their stories

Aside from enjoying exclusive single cask whisky, Caskshare is a chance to play a part in your favourite Distillery's development. Your shares will release the funds needed by whisky producers to able to explore new cask varieties and whisky profiles. Alasdair Day, co-founder of Raasay Distillery, is particularly excited about the possibilities Caskshare will open up for Raasay as they launch their first casks on the platform:

"We believe this is an industry-first that offers the opportunity not only to share a cask with others but allows us to share the story of our Raasay spirit"

What's to come
In the next few months, we'll be introducing several new distilleries to the Caskshare platform. Craft Whisky Club prides itself on scouting out whisky pioneers from across the world, and soon we hope to offer a wealth of casks from Scotland and beyond.
Join the Whisky Revolution! Reserve your first shares now and help us to democratise single cask whisky.
Alternatively,  drop us a line at contact@craftwhiskyclub.com. As you might have guessed, we're all pretty excited about Caskshare, so we'd love to have a chat and answer any questions you might have.