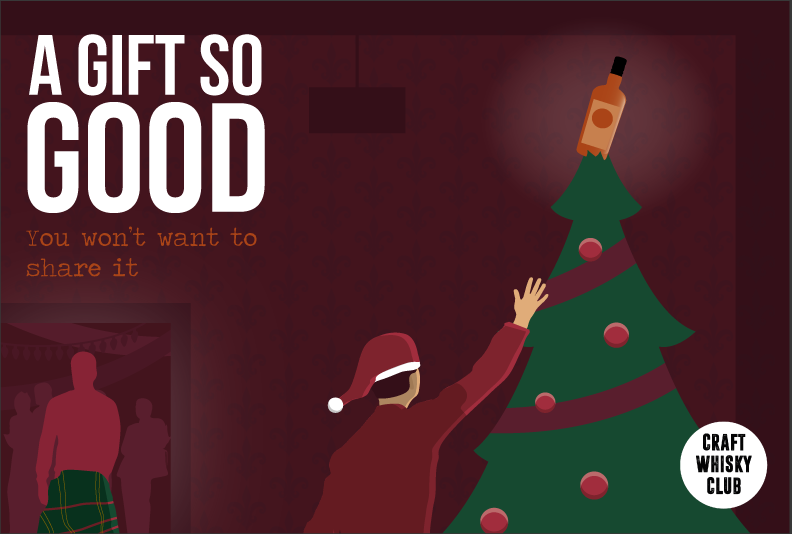 'Make my wish come trueeee… all I want for Christmas is youuu!' Scott was in good voice, matching Mariah Carey note for note as she boomed out from a brand new waterproof speaker. This Christmas present, given to him by Suzie just an hour earlier, had really taken his shower-performances to the next level. After one final rousing chorus, Scott stepped out the shower in a cloud of steam and high-spirits. In half an hour, his brother Graham was due to arrive, along with wife Jess, daughter Josie, and of course, Scott and Graham's Parents. It was time for Christmas Dinner!
There would be 8 of them in total - quite a squeeze around the dinner table! Scott was relatively relaxed as he knew most of his work had been done, and Suzie was in charge of decorations. She truly excelled in this area; seating plans, folded napkins, the works. He let her get on with it, helping only with serving the spuds. Scott's own spécialité - an enormous turkey, seasoned to perfection 12 hours earlier, had spent the morning slow-roasting in the oven and would be just about ready by the time their guests arrived. The house filled with the warmth from the kitchen, as interwoven scents of roasted veg and simmering gravy drifted from room to room. Outside, a very light covering of snow was starting to settle on the front lawn. Not exactly a white Christmas, but it certainly helped Scott get into the Christmas spirit.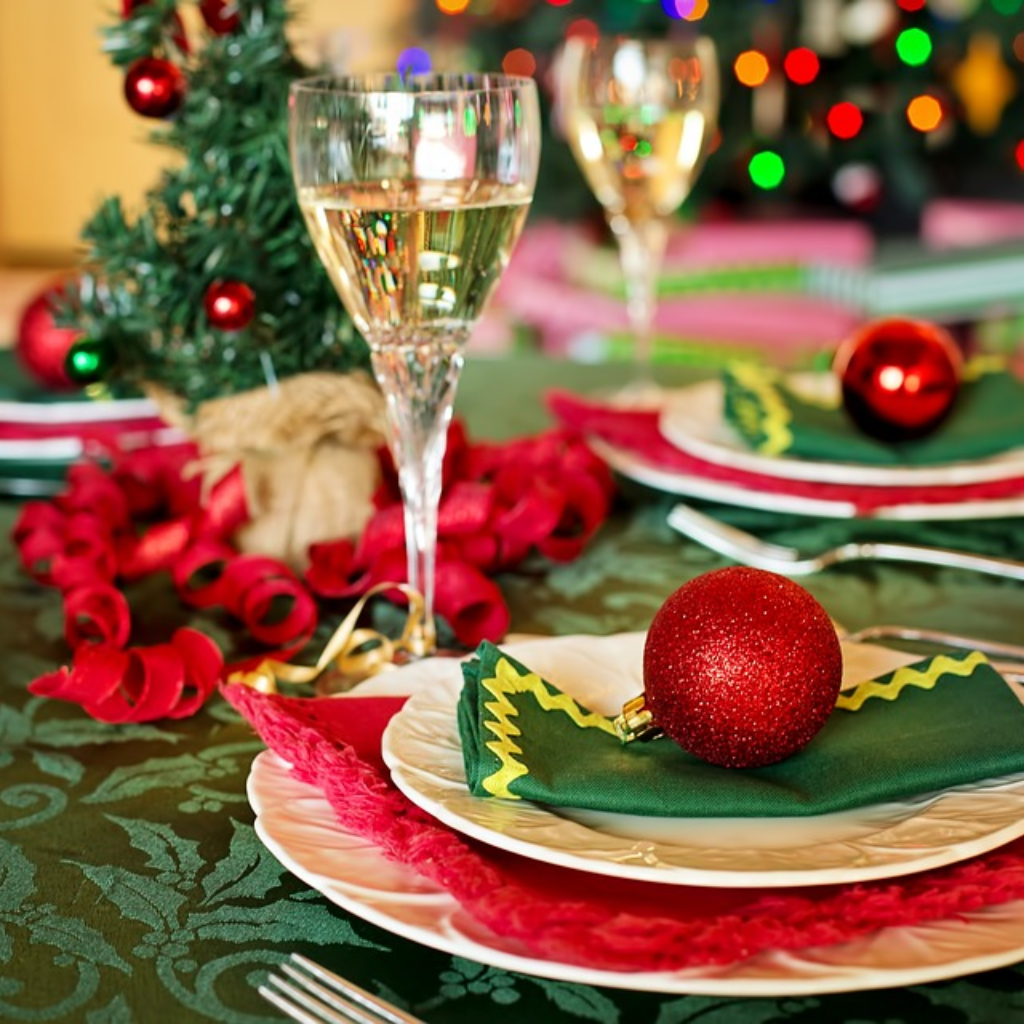 Slipping on his reindeer jumper (no chance he was getting out of wearing it after the show made to Suzie the night before), Scott made his way downstairs to start putting out the food. There were quite literally bowls of Brussel sprouts, mountains of mash potato, and perhaps 3 pigs in blankets per-head. Unless their guests were starving, Scott, Suzie and Sam would all be eating leftovers until well after New Year's.
Right on time, the front door swung open. Scott's mum wasn't frugal when it came to kisses — Sam, in particular, received well in excess of 20 from his grandmother. Graham was the last to step through the door, and he greeted Scott with a thumping hug. 'Merry Christmas big brother!' he boomed. You could quite clearly tell they were siblings; both over 6 foot (though Scott was an inch or so taller), with big ginger beards apiece. 'Hope you took note of my hints this year eh.' Scott's looked back at his brother blankly. 'You know, the facebook tags, the emails… I've been looking forward to this whisky subscription for months!' Thankfully for Scott, Josie, eager to get to the present-opening time, was pulling at her father's hand, and dragged him to the kitchen table before Scott was made any more uncomfortable. Scott followed nervously, dreading the moment his brother opened his present…
The family took their seats at the table and tucked into a marvellous Christmas feast. Scott's turkey received applause from all corners - especially from Josie, who had three helpings. Sam beat Graham in a cracker pulling contest but graciously donated his winning keyring to Josie in exchange for an extra pig-in-blanket. The gravy boat had to be confiscated from Scott's Mum and Dad, who both preferred their plates to be 'swimming' in gravy. The mountain of mash quickly became more of a hill, and the once-full serving plates began to look bare. Scott wondered if his leftover prediction might not come to fruition after all.
After dinner, the plates were cleared and everyone took turns handing out gifts. Sam and Josie had been desperate to get their presents, and no sooner had their presents been handed out did they run upstairs to play in Sam's room. When the time came, Scott sheepishly handed Graham a small slither of brightly-coloured wrapping paper. 'Err, thanks Scott' Graham said, half laughing, but obviously concerned. Pulling apart the paper, his face dropped entirely. 'Socks eh… um thanks, Scott. I mean, with my err… hints, I thought I was getti-' Keen to avoid any awkward confrontation at Christmas, Jess cut off her husband: 'They're lovely Graham, you needed new socks! I'm always finding his odd socks around the house!'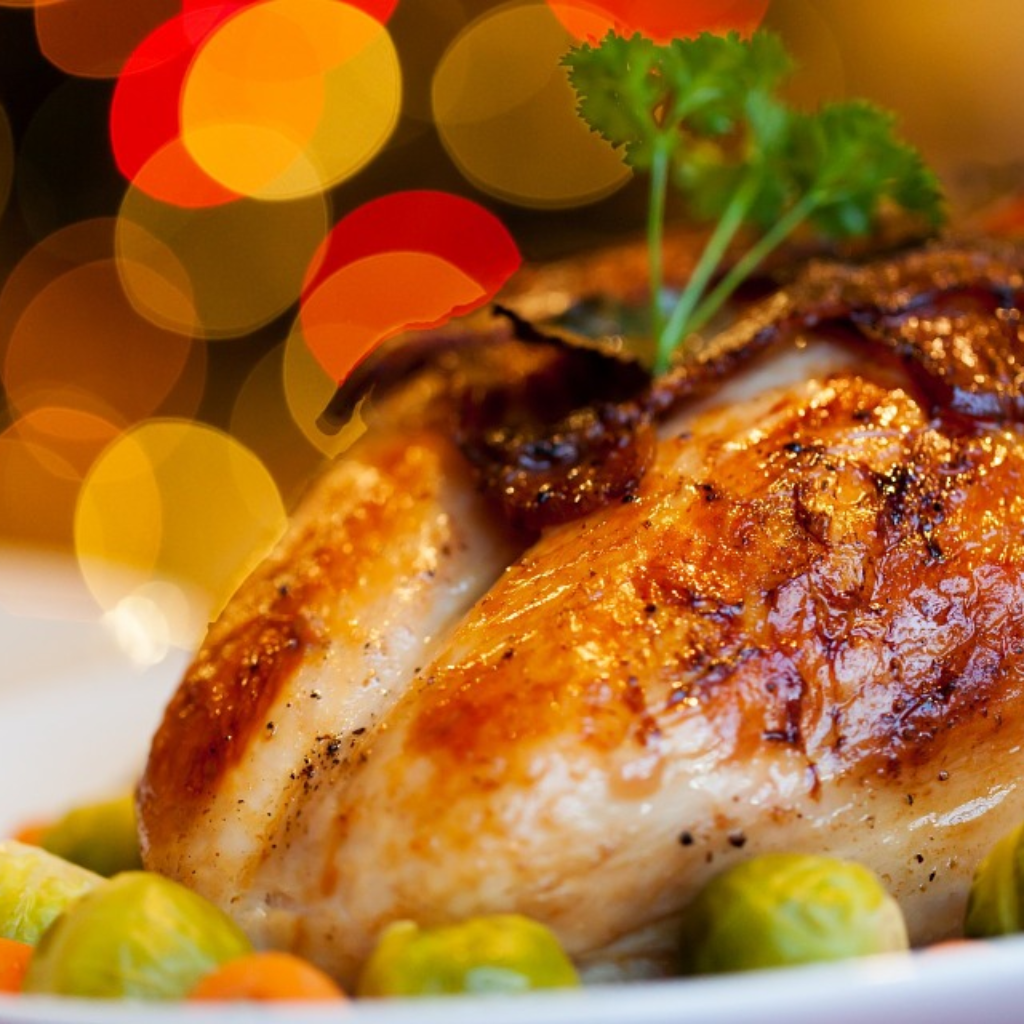 Scott knew Graham suspected something was awry. He had hinted to his brother that a whisky subscription was on its way to him. They'd discussed it several months earlier over a shared yearning for exciting new whisky. Scott had, of course, intended to give Graham his first subscription box on Christmas day, but having taken a peek at the box's contents, decided to keep it for himself! Instead, he'd gotten Graham a nice pair of socks, which were now the source of much discontent…
The brothers exchanged several uncomfortable glances. Having spent their boyhood grappling and one-upping each other, Graham always knew when his brother was hiding something. Scott sat uncomfortably under his brother's suspicions, desperately trying to avoid any sort of tell. 'What about a Christmas dram ey Scott?' Scott's Dad interjected at the height of the tension. ' Right you are Dad, I'll go get the glasses out' said Scott, relishing a break in the awkwardness.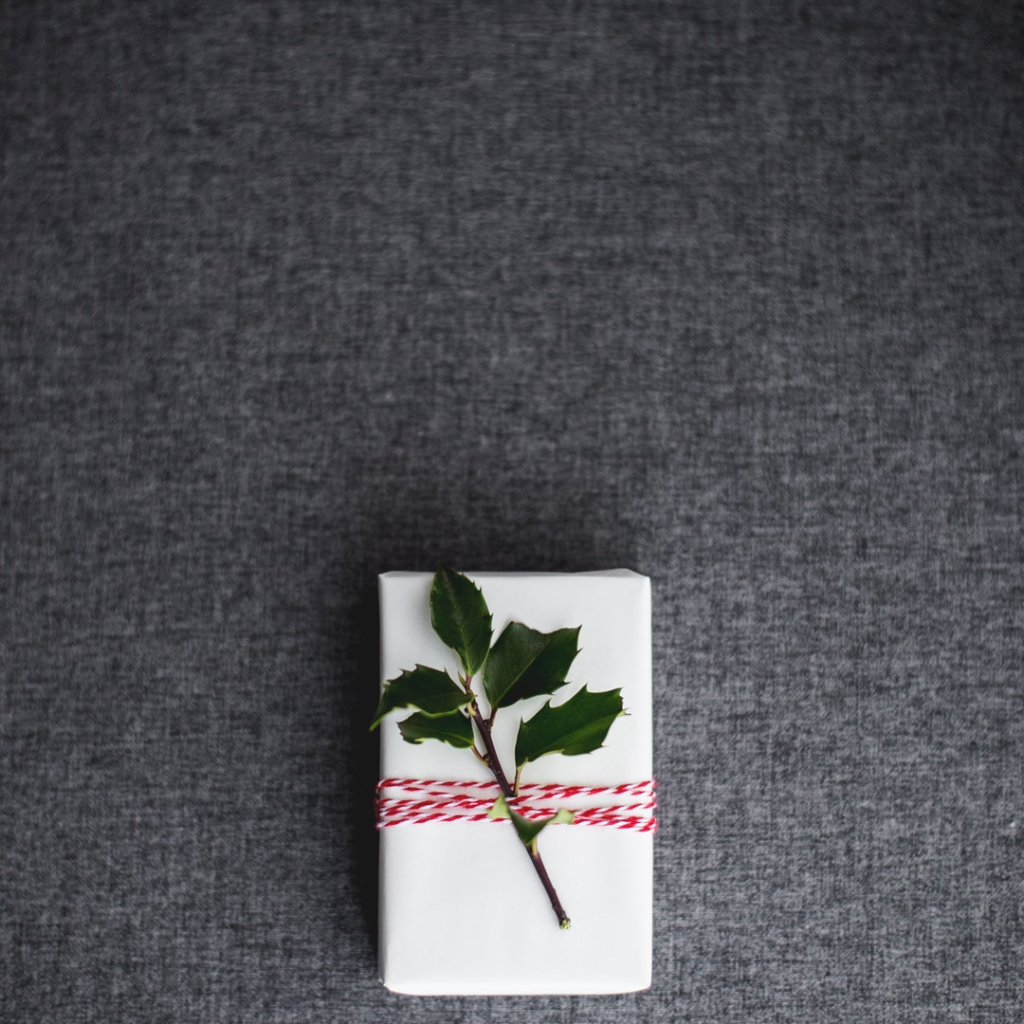 Scott kept the glass set in the living room, giving him a few moments away from Graham's glare. He knew he'd have to move the whisky from the living-room mantlepiece; if Graham were to sneak into the living room he'd find it straight away. What could Scott do? In a moment of madness, he decided the more audacious his latest hiding place the better. Grabbing a roll of scotch tape, he reached up to the top of the Christmas and pulled off the star. Working from the tip of his toes, he taped the whisky bottle to the tree top, wrapping several times until the top branches took the weight of the bottle. Remarkably, the tree seemed more than capable of holding the bottle in place. Before his right mind could remind him this wasn't the brightest of ideas, Scott heard Suzie calling him from the other room. 'Coming!' he shouted back.
Returning to the kitchen with glasses with both hands, Scott had forgotten to turn the living room light off, and he'd left both kitchen and living room doors ajar. From the kitchen table, Graham was able to peer through and spot the Christmas tree. Scott had been an awfully long time, Graham thought to himself. What had taken him so long? Was he hiding something in there? Graham was determined to investigate. Scott meanwhile, was busy searching the back of the cupboards for the supermarket whisky he intended on serving. Sensing an opportunity, Graham quietly snuck out the kitchen when Scott's back was turned.
Like his brother, Graham was a big man, and it's rather hard for someone 6 foot tall to sneak anywhere. Scott spotted his sibling's movements in the corner of his eye and suspected he was up to something. Instinctively, he turned to follow Graham out of the room, shutting the kitchen door behind him. Graham, moving into the living room. had set his sights on the tree. Before Scott could stop him, Graham reached up towards to the unusual tree-topper…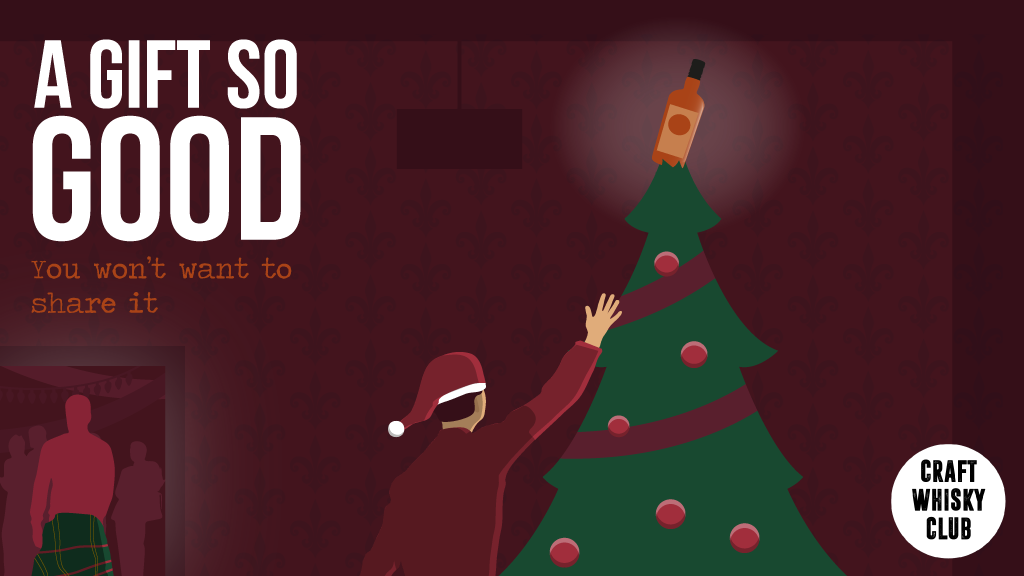 **There's still time secure your own whisky subscriptions and gifts**.