My other half and I had decided to escape the rate race and the screens, recharge our batteries and finally relax. We have made it our mission to see the entire coastline of the UK; Scotland is almost complete, this time we wanted to be half way between Berwick upon Tweed and Newcastle, giving us the opportunity to take in a big chunk of the north east coast of England.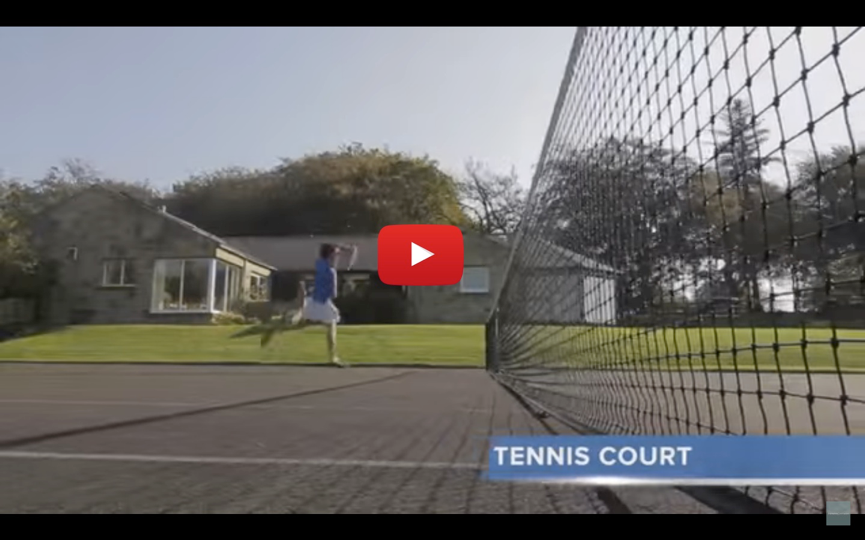 Beaconhill Farm is in Northumberland, a farmstead with 15 self-catering cottages set in acres of woodland with amazing views to the Northumberland coast and Cheviot Hills. On site there is a Spa with swimming pool and Jacuzzi, gymnasium, steam room and sauna, there's a games room with table tennis, snooker… the list is endless. If it was going to rain there was plenty to amuse ourselves with.

Beaconhill Spa – swimming pool
We had arrived on one of the hottest weeks of the year; half way through our week and planned visits to English coastal villages we had decided to spend the day down at Meg's lake (a short drive or 2 mile walk) down the hill from the farm. Fully laden with rugs, swimsuits, picnic basket, sun lotion, a lunch comprising mixed salads and cold meats, wraps and dips, things to pick at through the day. (With no worry about sand getting into your food!).
We were the only one's there. Beautifully manicured lawns and paths surrounded the lake, although man-made there were mature trees, established reed beds and the wildlife was in abundance. A soul swan gracefully glided around a central island and came towards us with bowed head. A fluorescent green dragonfly danced amongst the reeds and a pair of swallows were swooping up and down around the bank. Occasionally we'd see a rainbow trout leap out of the water, it was idyllic.

Meg's Lake - Beaconhill
As days go, this was going to be hard to beat. By 4pm it was cooling down and I was up on my feet again, stretching my legs by walking around the lake. At the far end was a fire pit and set up for a barbeque, a small storage cabin held logs and kindling, I made a mental note to bring meats to cook the next time we were visiting. On my way back I noticed a large rainbow trout sitting maybe 10 yards from the bank, a lot easier to see when wear sunglasses with Polaroid lenses.
Shortly after sitting down again two lads approached the lake with fishing rods and bags with lots of kit. The more inexperienced one (it's easy to tell) was looking a bit unsure about where to start. His partner had already marched off to cast between two trees, near where they left their bags. I informed the 'newbie' where I'd seen a healthy looking fish; he released the fly, pulled out the cast line and whipped the rod back, casting the line straight towards the spot I pointed at earlier. There was an immediate splash and the tug of war began – he'd caught it on his first cast.
After much hollering for a net and landing the fish, the lads decided to put it back. The whisky flask was pulled out, many congratulations all round and we decided it was the perfect time to leave.
Credits:
---
Colin Gilchrist (whisky enthusiast), guest blogger.
---
At Craft Whisky Club we want to help you discover this new whisky landscape as it unfolds.
Why not Join us to learn more.